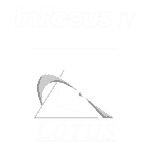 At InFocus, we are pushing the envelope of LCD television design.
Debuted in 2020 by Lotus International Company, InFocus TVs are setting the bar in affordable home entertainment. With the highest standards in quality manufacturing and the latest SMART technology, InFocus TVs are built to be easy to use and long-lasting. Made in North America, the InFocus Infinity Screen 4K HDR TVs provide a window into the future – with virtually no bezel design and excellent screen performance that consumers demand. In an era of endless options in entertainment, our Infinity Screen TVs stand out from the competition, providing a luxurious, vanishing edge with the highest levels in picture quality. No matter the content being viewed, the experience of watching a picture literally drip off the edge of the screen is exhilarating, putting life InFocus.
Sales, marketing, distribution, and service of InFocus TVs are proudly managed by Lotus International Company, a 25 year old consumer electronics firm based in Canton, Michigan. Lotus is a leading supplier and service provider of electronic and electro-mechanical assemblies and modules for the consumer electronics industry.